The kitchen is the heart of your Orange County, CA home, where many things happen. There's so much to decide on when embarking on a kitchen remodel, but lighting is of utmost importance as it makes the most out of your new kitchen design. This is especially true during the holiday season with more cooking, baking and entertaining than usual, so now is the perfect time to update your kitchen lighting. At Le Gourmet, we're here to guide you through the process.
What do I need to consider?
Modern kitchen design is much more than cooking and dining areas. Lighting design needs to be multi-purposed and layered to highlight different areas while being stylish and warm. There's a wide range of options to brighten, soften and differentiate areas but keep it simple by choosing fixtures that can function in more than one way. Style should still be considered though as lighting can be a focal point on which to hang your entire kitchen design.
What is the most important type of lighting for my kitchen design?
Good lighting in the work areas of the kitchen is your main priority. This is called 'task lighting' and goes over an island, under kitchen cabinets, in the pantry, by the sink and cooktop and any other work surfaces. It must be well positioned to avoid shadows or glare. A good tip is to place lights beside cooktops flush to the ceiling or wall so they're easier to clean. Natural light from the ceiling also works beautifully but, like spotlights, they need to be planned at the start of your kitchen design.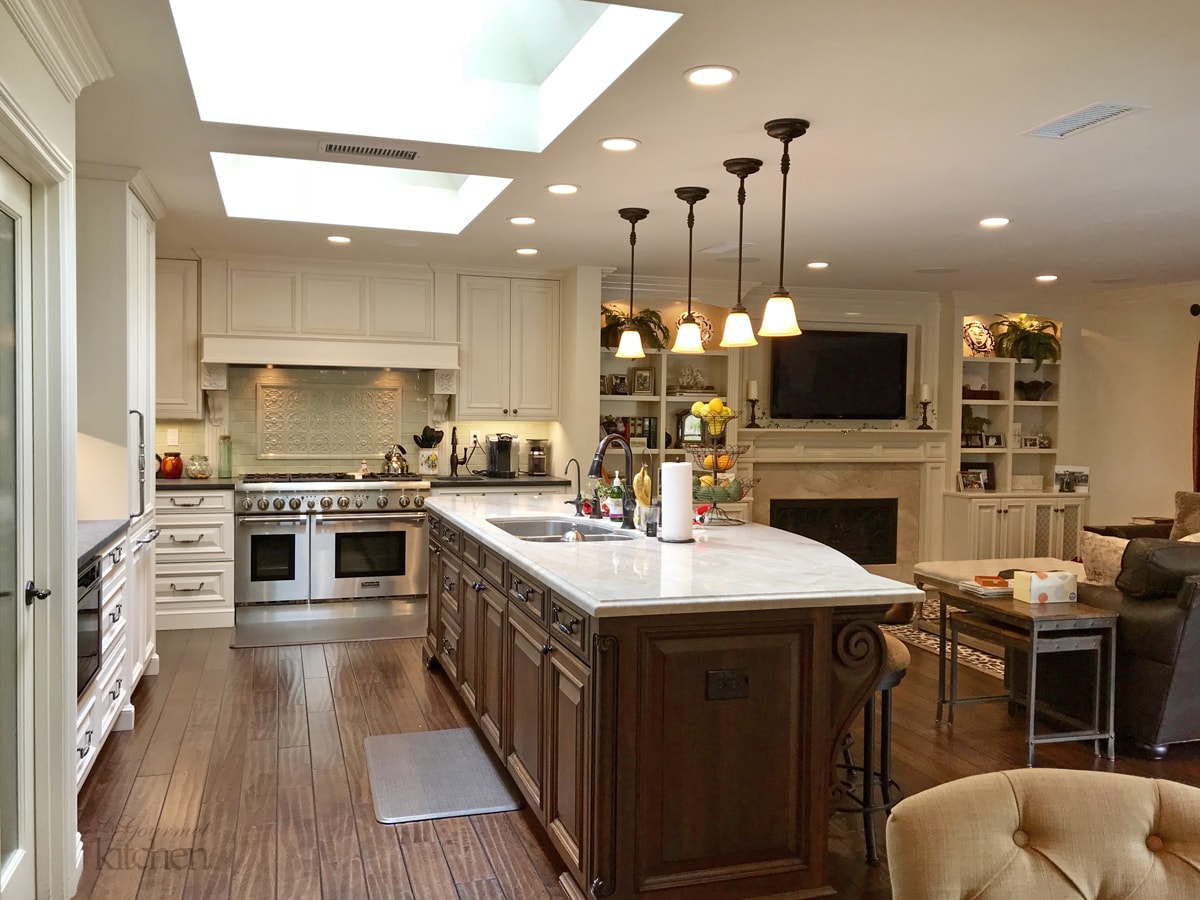 How do I create the right mood with lighting?
Today's open plan kitchen design needs lighting to section off areas, warm up a large space or make a small area seem bigger. We call this 'ambient lighting' and it comes as flush-mounted ceiling fixtures, track lighting or pendants. You can adjust the mood with color and dimmer switches and attract people to a table or island with an overhead source. A clever trick is to light an island from below to give the illusion that it's floating. Layering kitchen lighting definitely makes your room warmer and more dimensional.
What is the best way to light pieces on display?
Another element to look at in the early design stage is 'accent lighting'. This type of lighting is excellent for showcasing anything you're proud of and to inject personality into your kitchen remodel. Tiles, art, contents of glass front cabinets or just wall colors can be illuminated with a variety of options. Track lighting (carefully focused), uplighting, sconces, pendants and anything that shines a spotlight are perfect for accent lighting. In cabinet lighting is also ideal to show off items displayed in glass front kitchen cabinets.
How can I express my personal style through the lighting in my kitchen?
The final layer in your kitchen lighting plan is 'decorative lighting' where you can choose what you like to make a statement. Chandeliers, lanterns, elaborate sconces or dramatic pendants all give your kitchen design the wow factor, but make sure they fit the style and size of your kitchen. Exposed bulbs are great for a vintage vibe, but otherwise make sure the shade will hide the bulb. Don't forget chic festive lighting during the winter months. A string of bulbs, whimsical lanterns or seasonal candles make a difference to your evenings.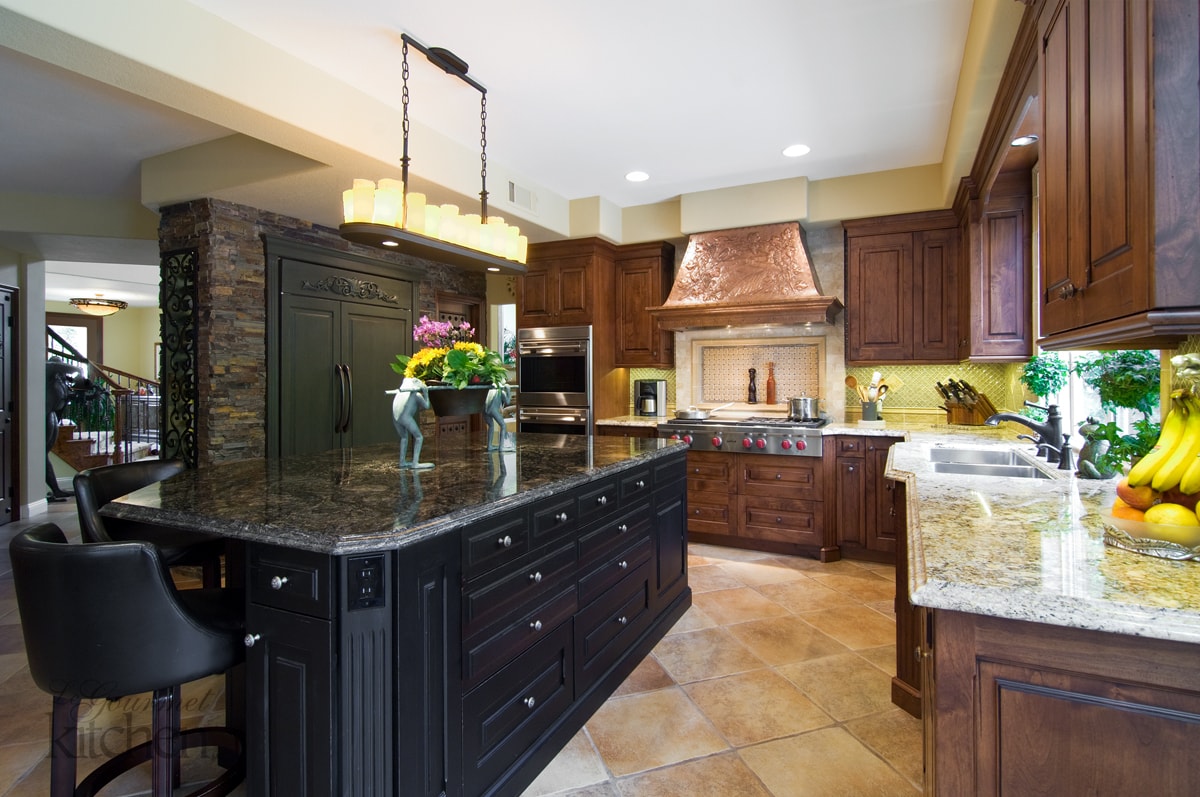 How do I make all the layers work together?
Modern lighting fixtures are usually multi-functional, so you can do more with less and ensure all areas of your kitchen are well lit. Dimmer switches change lights from task to ambient, so you can prepare food at your island and then relax while eating it there. Smart home technology provides scene integration systems where you can pre-set lighting levels in different areas. Both sophisticated and practical, the possibilities are endless if you consider your lighting at the design stage of your kitchen remodel.
Click here to explore great lighting ideas in our kitchen design gallery or contact us today to explore our many lighting options to give your remodel the finish it deserves.