Orange County's Premier Kitchen Design and Bathroom Remodeling Specialists
Design Services
At LGK, we're not your ordinary Kitchen and Bath company. We create customized spaces to match your unique desires, whether you're a culinary pro or enhancing your home's value. Since 1992, we've transformed over a thousand spaces into dreams, with satisfied clients spanning Southern California and beyond. We're not just designers; we're happiness crafters, one kitchen and bath at a time.
Custom Cabinets
Experience the best in American craftsmanship with our Custom and Semi-Custom cabinetry, designed to stand the test of time. From the kitchen to every corner of your home, our skilled artisans create tailored solutions in your choice of wood, size, style, and finish. Explore our Gallery to witness the satisfaction of our clients brought to life. We have the perfect cabinetry for everyone, built to last a lifetime.
Remodeling Services
At Le Gourmet Kitchen, excellence is our signature. Beyond crafting impeccable designs, we excel in flawless execution. Our five-star reputation attests to our commitment to delivering exactly as envisioned. Our team of licensed professionals takes immense pride in ensuring that our designs come to life precisely as planned, with no compromises. Your project's success is not just a goal; it's our guarantee.
Kitchen Design Gallery
6 Photos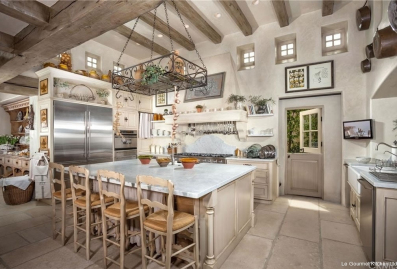 59 Photos
30 Photos
Start Creating Your Perfect Dream Kitchen
Le Gourmet Kitchen Designers
Our Blog
This stunning Newport Beach kitchen remodel transformed the open plan kitchen, while incorporating original structural features like the wooden beams and arched windows and doors.…